Consulting and Support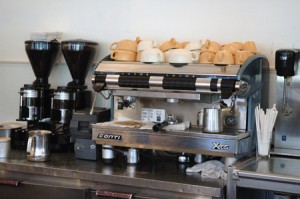 We have worked with cafes, restaurant, hotels and resorts for over twenty-five years. We have learned that providing quality coffee is not enough and that the wrong preparation can ruin the efforts in farming, sourcing and roasting a fine coffee. That is why we tailor a coffee solution for each business, including but not limited to consulting, equipment selection, installation, training, maintenance and quality control.
Today the specialty coffee market is getting more and more competitive, with independent shops having to compete with billion dollar competitors. Frequently, in order to save money, or simply because there is a lack of time, coffee equipment does not receive any preventive maintenance or calibration. Many times an older piece of equipment, which is way past its prime, is retained in service for the sole reason that it is already paid for. Although you dedicate much time and effort to carefully selecting the beans, and preparing the coffee drinks, if the machine that is used to make the drinks does not operate optimally, your drinks won't taste their best.
Loaner Program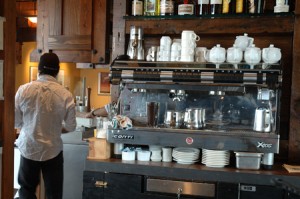 That is why Moschetti promotes complete coffee solutions rather than just selling our customers machines and beans. We provide new equipment on loan, including free service and maintenance. This will allow you to do what you do best: making tasty drinks and selling coffee, rather than battling leaky equipment. Looking at the bottom line, you will probably save thousand of dollars on repair work alone. You can also forget about cash flow crunches when it is time to upgrade your machine, or when paying the bill on a major repair. Thanks to constant calibration and preventive maintenance, your machine will always be running like new; coffee will taste better and sales will go up. To qualify for this program you will need to carry Moschetti, Inc. coffees exclusively, and purchase minimum quantities of beans depending on the equipment needed. Call us for more details and to see how this plan can benefit you.
Nitro Coffee and Tea
You've heard of "cold-brewed" coffee where coffee grounds are steeped, like tea, for a long duration of time – often overnight. The goal is to have a cup of coffee very low in acidity, however, this method also produces a coffee very low in FLAVOR. We wanted a cold brew with huge flavor to join the ranks of our hot coffees and espressos. We use our Ethiopia Queen City Harhar, a beautifully fruity light-roasted coffee, and brew it hot for full flavor. We cool the coffee, then use Nitrogen gas to push the coffee through a tap. The result is a smooth, rich cold coffee that almost drinks like a beer. Add milk, chocolate sauce and some whipped cream for a decadent summer treat, or use condensed milk for perfect Vietnamese style coffee.
We're now using this process to make our new Nitro Tea from rich whole-leaf black Assam tea. This process removes all bitterness, leaving a smooth, luxurious and wholly satisfying drink. Take it a step further and add a few pumps of all-natural fruit-flavored Monin syrups to make flavored tea, and with a little whipped cream you have an elegant summer beverage.