Vallejo Admirals, October 10, 2014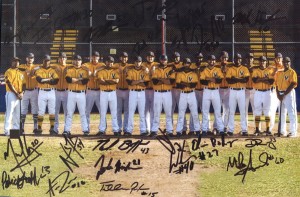 Dear Fabrice, Well the 2014 season is in the books and we closed it out on several very positive high notes.
Our final week brought the largest attendance numbers of the season and the team finished a strong second. Four of our players (Michael Cerda, Elvin Rodriguez, Tillman Pugh, & Jordan Hinshaw) won Gold Glove awards, Hinshaw won Rookie of the Year, and Manager Garry Templeton II was named Pacific Association Manager of the Year.
Without a doubt we owe part of our success to the support from our sponsors, so on behalf of the entire Vallejo Admirals organization l'd like to express our deepest gratitude and appreciation to you for your in-kind sponsorship of the team. As you may know, an independent minor league professional baseball team runs on a shoestring budget, so sponsorships are vital to our survival and success.
As we prepare for season 2015, we look forward to the opportunity to partner with you again as we strive to make next season better than ever!
Sincerely, Kathy Beiste, General Manager 444 Georgia Street, Vallejo, CA 94590  www.VallejoAdmirals.com
---
Vallejo Police Department, August 2015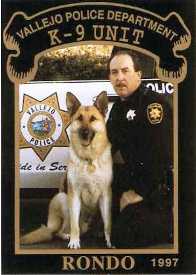 Dear Moschetti, Inc., Thank you for your generous donation of coffee to help benefit the 2015 Jeff Azuar Memorial K9 Trial. Due to your contribution, the Vallejo Police Department willbe able to provide a high quality production event that willbridge the gap and improve the relationship between the Vallejo Police Department and the community of Vallejo. Those who attend the 2015 Jeffrey Azuar Memorial K9 Trail will be fascinated at the obedience, knowledge and agilitythese astonishing animals and their highly trained handlers possess.
Additionally, a portion of all donations willgo towardthe K9Trial and purchasing more K9s, which in turn will greatly benefit the Vallejo Police Department in key criminal cases where narcotics detection, suspect detection and suspect apprehension are involved.
Thank you again for your donation to the Jeff Azuar Memorial K9 Trial, our success is directly related to the continuedgenerosity of amazing supporters like you! Again the Vallejo Police Department's tax ID number – #94-6000448 for use for your donation.
Respectfully, MARYPEDRETTI CSS – Vallejo Police Department Vallejo, CA94590
---
Minuteman Press, November, 2014

Thank you for speaking at my Rotary Club last Wednesday!
Judi Salvadori
---
Soroptimist International of Vallejo, September 25, 20 14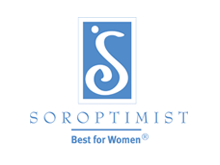 Dear Fabrice , On behalf of Soroptimist International of Vallejo, we would like to thank you for your generous donation to the silent auction held at our Moonlight, Wine and Roses event on September 6, 2014. Our auction was extremely important in providing the funds for the awards and grants which we distribute through our service and scholarship programs.
Your contribution added a special touch to an interesting assortment of items for which the Soroptimist auctions are well known. Thanks to you and others like you, we are able to increase our scholarships for girls graduating from Vallejo high schools from $12,000to $20,000and partner with other programs and services that will certainly empower women and girls to live their dreams. All the recipients ofour service funds will remember your generosity.
Again, we thank you for helping to make our fundraiser a huge success!
Sincerely, Sharon Powers, Co-Chair Jackie Arnold, Co- Chair
---
The Genesis House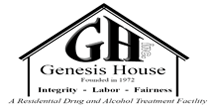 The Genesis House Board of Directors, our Staff, and Alumni, extend our heartfelt thanks to you for generously contributing to our Tenth Annual Family Night Spaghetti Feed Fundraiser.
We are truly gratified by the support we received from everyone involved, especially for those recovering from drug and alcohol addiction. This event not only enriched our organization financially but everyone had a great time.
Your generosity was very much appreciated.